Tags
asos, berry, bordeaux, burgundy, fashion, forever21, maroon, oxblood, shopping, style, wine, zara
So this season this color called 'oxblood' is like all the rage (it's a specific dark red/burgundy color – but its in the general maroon/purple-y family).
However memorable the name is, I find it quite aggressive and so I prefer something a little nicer and prettier aka berry/burgundy/bordeaux (you know how succinct I am – clearly). I've always loved the berry shades and I have a decent amount of the hue in my wardrobe – but now that those shades are so "in" there is so much more out there to buy (and deplete my bank account simultaneously). I've found some great options to get in on the trend that are awesomely affordable (under one hundred dollars, holler).
AX Paris Skater Dress $34.49
ASOS Skater Dress With Chiffon Collar And Belt $37.94
Club L Bird Print Skater Dress $37.94
Sleeveless Peplum Dress w/ Belt $22.80
ASOS Pencil Skirt in Lace with Scallop Hem $43.12
Ribbed Knit Bodycon Skirt 
$13.80
Pleated Contrast Waist Skirt
$14.80
River Island Molly Jegging In Berry Denim $60.36
Perma-Creased Trousers w/ Belt 
$24.80
River Island Chelsea Girl Fluffy Sweater $48.29
SHIRT WITH BOW COLLAR 59.90 USD
River Island Soft Peplum Top $37.94
Scalloped Lace Peplum Top 
$22.80
Pim + Larkin The Addison Jacket $74.00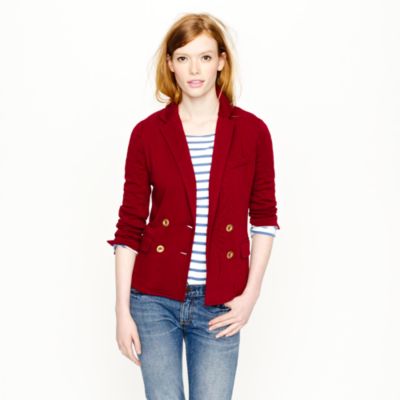 DOUBLE-BREASTED GOLD-BUTTON BLAZER $79.99
Mossimo Black® Vianca Tuxedo Flat – Assorted… $19.99
COMBINED HIGH HEEL COURT SHOE 49.90 USD
ASOS Tassel Bowler Bag NOW $48.29
ASOS Owl Tassel Bowler Bag $55.19
Mossimo Burgundy Envelope Clutch $19.99
Purple Tear Drops $26
Burgundy Hinged Snakeskin Bracelet – Gold $9.99
Felt panama hat Price$59.50
****
If you are shopping online, feel free to grab a class of this to get inspired:
or maybe this:
… if you are planning to buy a lot…
three.buck.chuck – can't beat it!